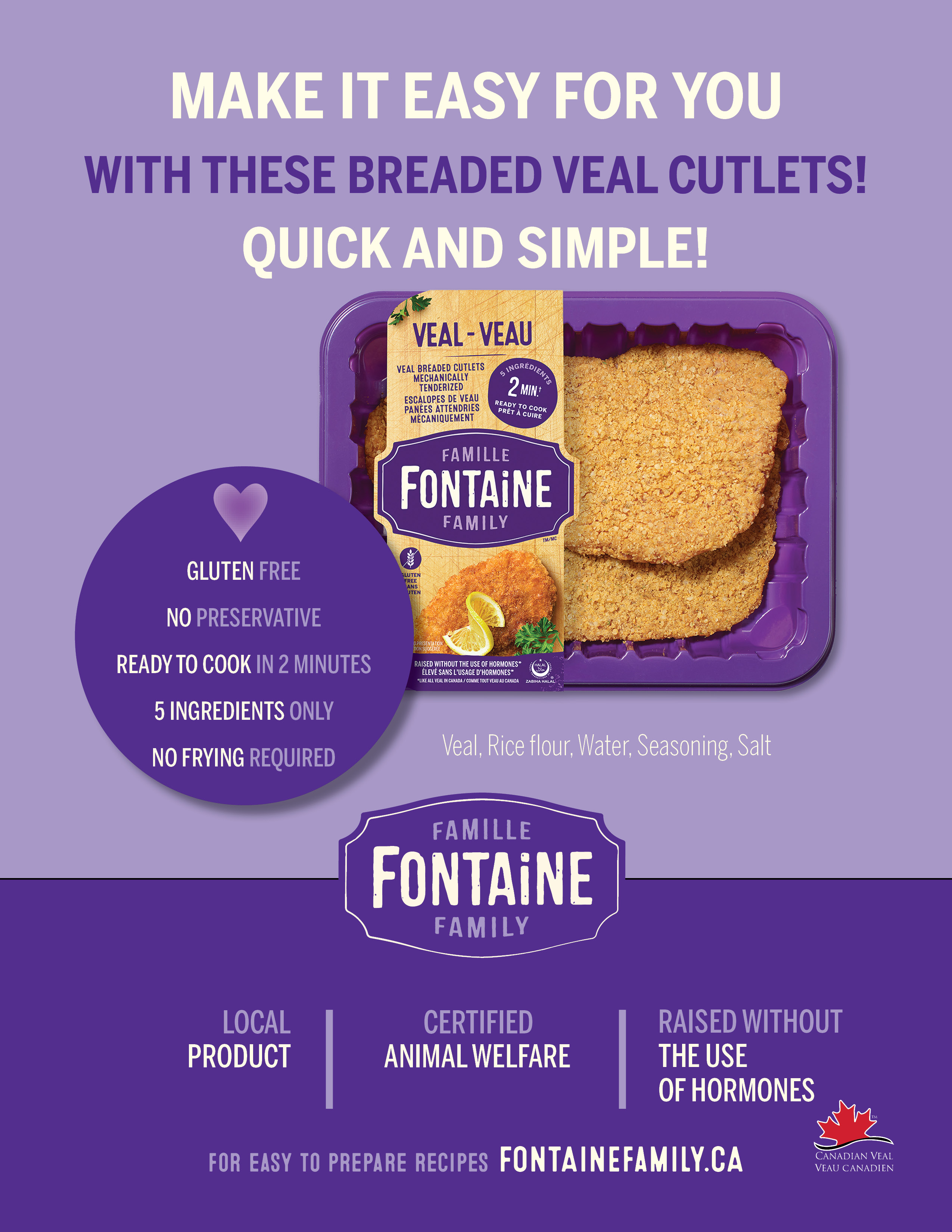 Save $1 on the purchase of Fontaine Family ready to cook breaded cutlets.
Make it easy for you with our breaded veal cutlets! Quick and Simple!
Our breaded cutlets are gluten free, preservative free, ready to cook in 2 minutes with only 5 ingredients (veal, rice flour, water, seasoning, salt). Ideal for quick pan-frying without deep-frying.
Local product, certified animal welfare and raised without the use of hormones.
Our cutlets are certified Aliments du Québec.