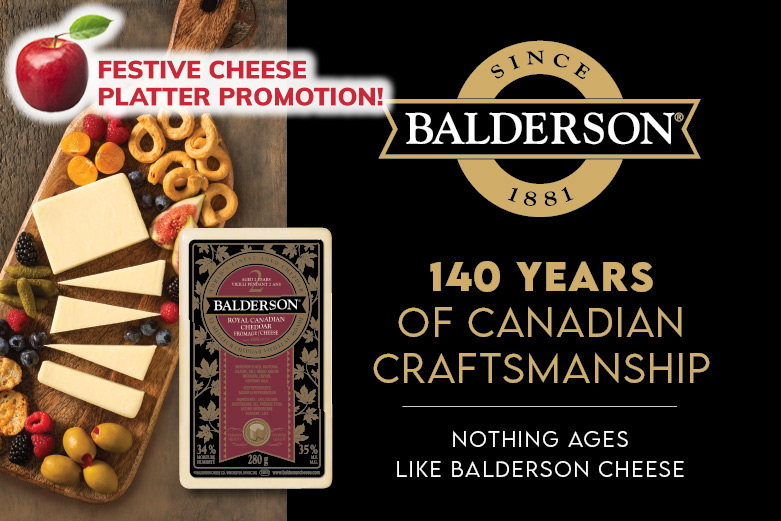 Save $5 on the purchase of any Balderson 280g Cheddar Cheese AND Cosmic Crisp® Apples*
Try the new Cosmic Crisp® Apples and save even more on complementary cheese platter products!

*By unit or bag. Minimum purchase: 1 apple. Complementary products might be purchased at a different retailer than the Cosmic Crisp® apple.

About Cosmic Crisp® Apples :
• They are naturally slow to brown and are non-GMO
• They are crispier and sweeter than other varieties
• They offer exceptional eating quality, large fruit size, attractive appearance, and versatility
• They are ideal for baking as they retain their taste and texture longer after being cut


BALDERSON: 140 YEARS OF CANADIAN CRAFTSMANSHIP. NOTHING AGES LIKE BALDERSON CHEESE.