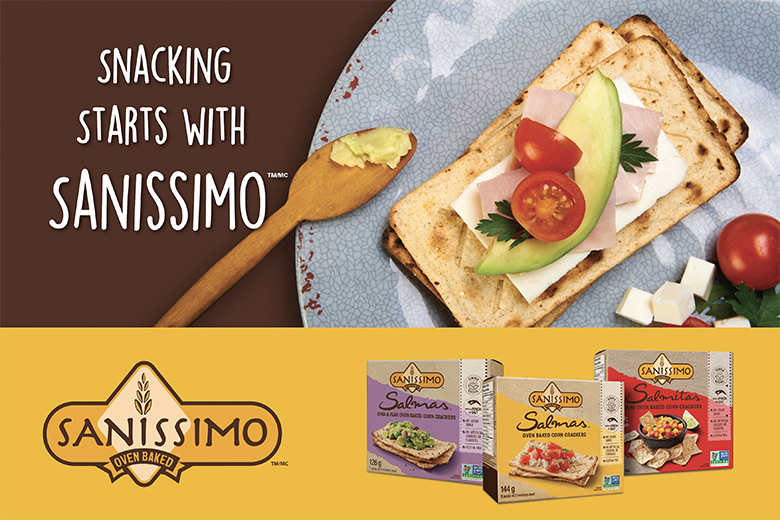 Find them at your local store in the refrigerated dips & spreads section or in the cracker aisle!

Crafted from a simple recipe of ONLY four ingredients, where 97% is whole grain corn flour and the remaining ingredients maintain the delicious corn taste and light crisp texture.

Sanissimo® Salmas™ come in a box of 8 convenient individual packages with 3 oven baked corn crackers in each package. With a satisfying crispy texture and lightly salted flavour, Salmas™ are a snack that tastes great, and allows you to Feel Sanissimo® Good™.